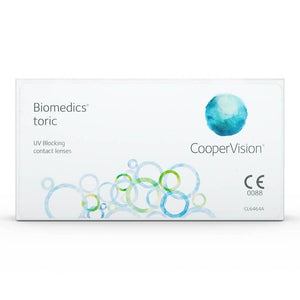 *

Please note

* Toric lenses (for Astigmatism) requires handling time of 3

-4 days(or up to one week)

 depending on availability. They are specially ordered and requires time to be shipped to our warehouse. 
Due to this, we kindly ask that you check carefully when placing the order as they will not be able to cancel or change once order is confirmed.
We'd greatly appreciate your understanding when placing this order.
ITEM DETAILS: 
Type: Sphere
Packaging: 6 lenses/pack
Water: 55%
Material:

Ocufilcon D 45%

Base Curve: 8.7
Diameters: 14.5
Sphere: +0.50 to +6.00 / 0.00 to -9.00
Colors: No Color 
Poor customer service
Have been trying to contact the merchant consecutively but no response
not received
Hi! Um I still have not received it till now and it's supposed to be shipped out by today but I still have not received the shipping email. May I get an update on the current shipping situation?
Dear Jayne,
We do apologize on how long the order took. It was a situation where we couldn't control. Due to the Covid, the allocation of these lenses had a slight delay and caused a few extra days to process.
We have just checked and it seems the remaining contact lenses has arrived to your address just yesterday.
If there is anything else we could do for you to remedy your case, please feel free to reach us.
Best regards,
ezylens.co